WHAT IS A SetListTee?
A soft, comfy shirt. 

On the front: The Date of Your Favorite Concert. 

On the back: The SET LIST from that show! 

These are wearable works of art featuring the venue, date, and songs played.

"Can you name that band?"  "Oh, you were at that show too?"  SetListTees are a conversation piece at every show you go to!

We have over 100 unique designs commemorating shows spanning more than 50 years... and our collections are constantly growing!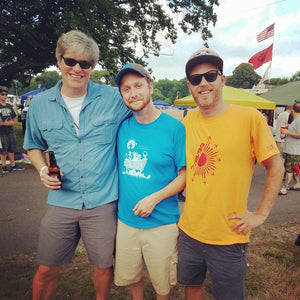 A Little Company That Loves Music
SETLISTTEES IS A T-SHIRT COMPANY FOR LIVE MUSIC FANS.  WE OFFER COMFY TEES WITH THE DATE OF YOUR FAVORITE SHOW ON THE FRONT AND THE SETLIST ON THE BACK.AND KEEPS GETTING BETTER!
It all started when...


Ryan Stanley, an avid live music fan with an entrepreneurial spirit, had a dream.  One day he could wear t-shirts commemorating the unique set list from each of his favorite live concerts.  One night, in October of 2010, Ryan got together with a friend and fellow music enthusiast at a local watering hole and planted the seeds for what would become SetListTees.

Since then SetListTees has created over 100 unique designs commemorating concerts that span more than 50 years.  

What was the best concert you ever went to?